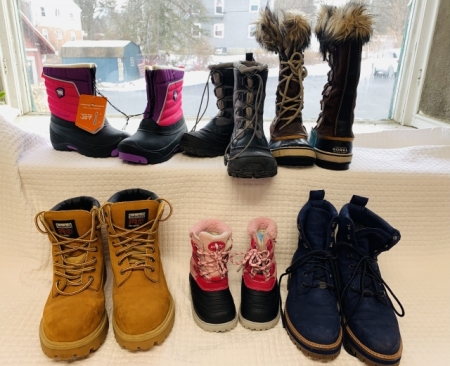 Pick up a new pair of boots at Sweet Repeats. Winter is long and cold, we have the gear you need to stay dry and warm.
Tuesday - Saturday 10am-4pm and always by appointment.
Accepting spring/summer.
Reduce, Reuse, Recycle
Our doors are open! #ShopSmall with us all year long - we appreciate your business!